UIowa University of the United States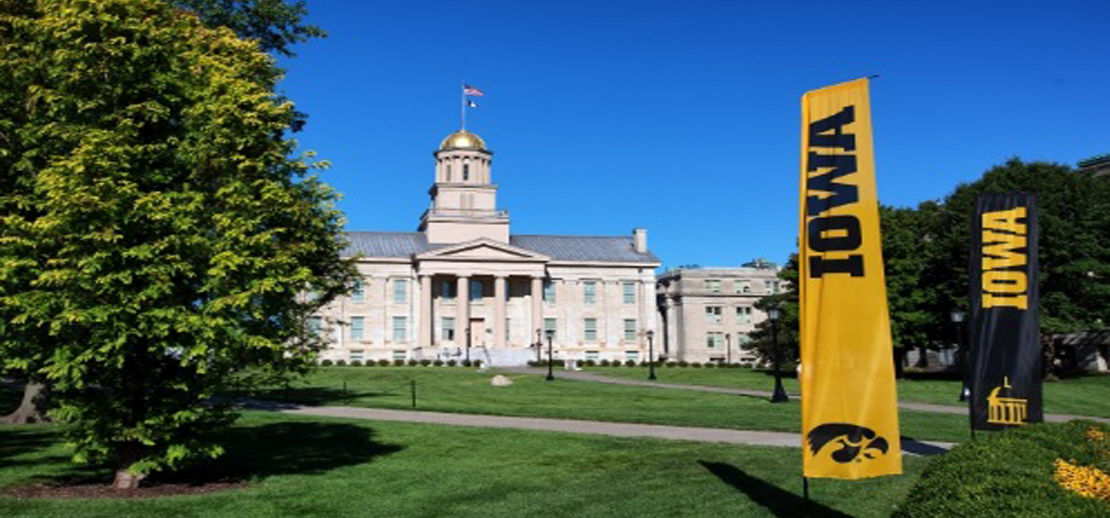 Those interested in the field of art education can apply for the fall semester of the University of Uiowa, USA, with an IELTS 7 or Dolingo 105 degree until April 15.
This program is held with the orientation of art education to the management of the College of Education and in cooperation with the Faculty of Art and Art History. Admission is done through the College of Education.
Admission requirements
Applicants must be eligible for admission to Graduate College and the department offering the course.
For more information, visit the Department's website or the General Catalog of the Department's Terms.
Costs and fees
Tuition and fees depend on the curriculum and type of student
For more information, visit the university website.
Deadline for requesting admission and sending documents
Applicants for the MA Master's Degree Review as soon as the rolling admission is submitted:
– Autumn semester – July 15, equal to July 24, 1401 / April 15, Berber with April 26, 1401 for international students
– Spring semester – December 1 equals 10 Azar 1401 / October 1 equals 9 Mehr 1401 for international students
– Summer Course – April 15, equal to April 26, 1401, March, equal to 10 March, 1400 for international students
MAT Masters Applicants
Complete submission of documents by the deadline deadline:
Summer or autumn
rolling admission Review of documents as soon as submitted: March 1 (March 31, 1400)
priority deadline Complete submission of documents by the deadline: May 1, 1401
Spring
rolling admission Examination of documents as soon as submitted: October 1 / October 9, 1401
priority deadline Complete submission of documents by the deadline: December 1 / December 31, 1401
MAT TEP course
Application for admission to a teacher training program with a MAT degree
The steps for applying for admission depend on the course you are considering. See https://education.uiowa.edu/apply for more information.
Steps to apply for admission
Sending an online admission application to Graduate College and paying the $ 60 credit card application fee, which is $ 100 for international applicants.
2- Receiving an email on how to upload documents and sending a letter of recommendation. In some training courses, applicants are required to submit documents directly. However, almost all additional documents must be uploaded through the applicant's admission application profile in MyUI, the online application center for applicants and students. Applicants can access it only after submitting their application.
GRE test scores are not required.
Required additional documents
Cover letter
Writing sample
Ten slides, including two slides from the studio space
Three letters of recommendation
Necessary documents to send
Academic background / transcripts
If accepted, official transcripts must be submitted prior to registration. In relation to international educational records, all records must be stamped and signed by the institution and the administrative department of the university, and documents that are not in English must be accompanied by a complete translation and approved by the issuing institution.
International students must submit their international language test scores that match the university's English language proficiency requirements.
TOEFL with a total grade point average of 81
IELTS with a total grade point average of 7, provided that the sub-scores are not less than 6
Dolingo with a score of +105
(https://grad.admissions.uiowa.edu/graduate-programs/english-requirements-admission-graduate-college
After assessing the eligibility of the applicant (before final admission), international students are asked to complete and submit a certificate of financial ability. (https://grad.admissions.uiowa.edu/academics/financial-statement-requirement-international-students)
For more information, refer to the following link:
https://grad.admissions.uiowa.edu/academics/art-education-ma-mat