Call for Balmoral Residence Scholarship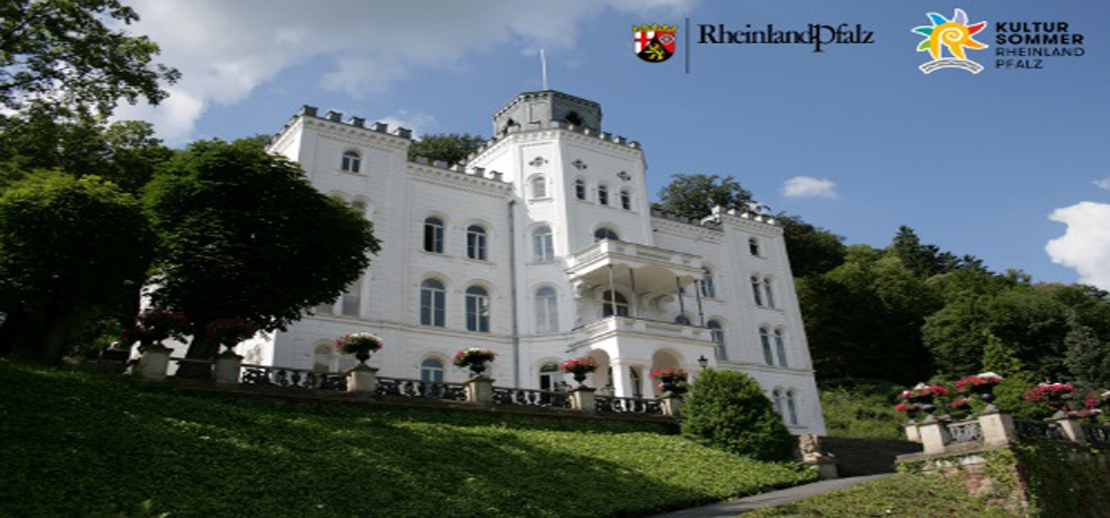 4 and 8 month stays in Germany with free accommodation and studio, € 1,400 monthly salary and travel allowance in Bad Ems are organized by Künstlerhaus Schloss Balmoral.
The Künstlerhaus Schloss Balmoral residence in Bad Ems, Germany will host visual artists from around the world.
The Künstlerhaus Schloss Balmoral Artists' Residence in Bad Ems was established in 1995 as a venue for research, art creation, gatherings and debates. The residence supports visual artists from around the world by awarding residency scholarships.
The Künstlerhaus Artists' House exhibits its activities through lectures, concerts and exhibitions. The entries will be on display at the 'Made in Balmoral' exhibition in downtown Bad Ems.
Balmoral aims to create a bridge between the present and the future of artists.
This scholarship has been awarded annually to one of the art genres or a theme since 2013. This unique idea in Germany aims to provide an opportunity for a reciprocal and close exchange of creative ideas and artists living in the artistic residence, which in turn will lead to a close exchange of ideas at a professional level with artists, speakers, teachers, educators outside the residence. شد.
Visual artists from Germany and around the world can apply for the Balmoral Residence Scholarship without age restrictions.
Residency scholarship applicants must have completed their higher education in the field of art (Master of Fine Arts or similar) and after completing their studies have three years of continuous artistic activity.
Self-taught artists with special artistic achievements can apply for residency scholarships.
(By submitting a document to participate in exhibitions or winning special prizes)
Knowledge of English or German is required.
Holders of Residency Scholarships will receive € 1,400 per month plus travel allowance for entry and return.
Two of those accepted will receive 4-month residency scholarships and four will receive 8-month scholarships.
The program provides a furnished room as a living space and a studio for free to residency scholarship holders.
The residence building is usually only suitable for one person in terms of size and equipment due to its age and studios. Adherence to the rules of use of the residence by the admitted is mandatory.
All ancillary costs including water, electricity and heating are borne by the residence. The living room, dining room and kitchen are shared and keeping pets is prohibited.
The residence library will include 6,000 volumes of books, mainly related to modern and contemporary art, as well as the most important art magazines will be provided free of charge to scholarship holders.
After receiving the scholarship, applicants will find an agreement on the rules of residence and residence of the Künstlerhaus, after which the residence scholarship will be legally binding.
At the end of the course, applicants must submit a report on their stay at the Künstlerhaus Schloss Balmoral.
How to choose
The decision to award a scholarship is made by a panel of experts according to the potential of the applicants in promoting their art. The members of the jury make their selection according to the quality of the portfolio that the applicants must submit with their application.
Applicants who have already received this residency scholarship will not be accepted.
In order to apply to participate in this course, it is necessary to send a copy of the documents by mail and requests sent via email will not be accepted.
Documents required to apply for a scholarship:
1. Application form (two pages)
۲. CV includes records of artistic career and previous scholarships
3. degree of education
4. Description of the artistic profession and the applicant's goals during the stay (maximum 300 words)
5. Up to 10 photos of artwork (slides, photo CDs, Mac data CDs not accepted)
Optional documents:
– Up to one exhibition catalog
– Up to 1 video file in mp4 format, maximum 15 minutes, via WeTransfer to info@balmoral.de with file name: Applicant name, title, scholarship to be sent
The dimensions of the submitted documents should not be more than A4 size and the weight of the documents with the packaging should not exceed 2 kg.
Künstlerhaus Schloss Balmoral is also not responsible for the documents submitted by applicants.
The deadline for submitting a residency scholarship application is April and the deadline is April 30, 2022 (May 10, 1401).
Artists who submit their application in April 2022 will participate in the program in 2023.
application form:
During the application period (1 to 30 April 2022) the scholarship application form will be available for download on the scholarship holder site, which must be submitted with the application upon completion.
Sample 4-month Balmoral Residence Scholarship Form (application form is only available during the application period)
https://www.balmoral.de/fileadmin/Assets/Bilder/KH_Schloss_Balmoral/Bewerbungsformulare/bew22-anw-4mon_eng.pdf
Sample Balmoral 8-Month Residence Scholarship Form (Application form only available during the application period)
https://www.balmoral.de/fileadmin/Assets/Bilder/KH_Schloss_Balmoral/Bewerbungsformulare/bew22-anw-8mon_eng.pdf
Return of documents
Refund of documents will be done only if you deposit 15 Euros to the account specified in the application form. Deposits made after the deadline will not be processed.
If "Resubmit" is not marked on the application form, the documents will be automatically deleted after the selection is accepted.
Applicants should send their application to the following address.
Künstlerhaus Schloss Balmoral
Villenpromenade 11
56130 BAD EMS
GERMANY
Upon receipt and registration of the documents at the residence center, an email will be sent requesting the documents, which may take up to 4 weeks.
Residence Center Email Address: info@balmoral.de
Registration time: 1 to 30 April 2022 (12 April to 10 May 1401)
For more information, refer to the following link:
https://www.balmoral.de/fellowships